November 25th, 2013
• There certainly seems to be a learning curve within the fashion set about wearing blackface. It seems as if every other month, there is some incident in which someone feels compelled to paint themselves brown. The latest insider to participate in this sort of minstrelsy is ELLE France beauty editor Jeanne Deroo, who this weekend posted a snap on instagram in which she sports dark makeup and an afro wig. Le sigh! The problem with Deroo's appearance seems to be lost on the photo's commenters, who call her look "perfect," and wonder if she would wear it to work on Monday. ELLE France just put justice minister Christiane Taubira, a black woman, on their "Woman of The Year" cover. How ironic, then, that Ms. Deroo would set out in such an offensive representation of a woman of color. Ironic, but not entirely surprising. You would think that after the whole Disco Africa Debacle, people would finally get that this is not ok. But considering this continues to be an issue for various fashion folks, I'm starting to think that people are aware of how problematic this is– but just don't care. (@JeanneDeroo Instagram/Fashion Bomb Inbox)
• Kanye West's epic battle against corporate America continues with Zappos CEO Tony Hsieh. West had some choice words for Hsieh, who allegedly broke rule #1 of dealing with Kanye West: never, ever, ever make an educated suggestion tell Yeezy what to do. "I got into this giant argument with the head of Zappos that he's trying to tell me what I need to focus on,"  he said on Bret Easton Ellis's podcast last week. "Meanwhile, he sells all this shit product to everybody, his whole thing is based off of selling shit product."   Not missing a beat, Zappos posted a new item to its side, "Sh**t" product," a $100,000-dollar plunger heralded as "the perfect gift for the man who has everything." More hilarious is the item description, complete with plays on some of Kanye's song titles: "Interested in buying sh-t product? You've come to the right place," it reads. " Here at Zappos.com, we happily sell sh-t products to everybody! This is the throne, everyone has been watching. Whether you're #1 or #2, your clique will show no mercy, even in Paris." The commentariat joined in on the fun, posting reviews like "Yo Zappos! Imma let you finish . . . but this is the best Sh-t product of all time," and "This Sh-t product is amazing! It totally beats out any new music videos you're Bound 2 see!!" Snarky tone of the post aside, Tony Hsieh insists it's all in good fun:  "[Kanye] had a million ideas and all I did was ask him what he was going to focus on first," he told WWD. "We don't have a formal process or team to respond quickly to media events … the Kanye thing was just a random fun idea that someone came up with yesterday morning and then a bunch of employees from different departments jumped in to help make it happen quickly. As for Kanye himself, I admire him for always being on brand."  (Adweek, Zappos, WWD)

• Apparently Lil' Mama's performance as TLC's Lisa "Left Eye" Lopez in  "CrazySexyCool: The TLC Story" biopic was so convincing, that she was tapped to perform in place of the late rapstress at last night's American Music Awards. Hmm… Thoughts on this? (Necole Bitchie)
• Mulberry has announced that they will not put on a Fall 2013 runway show, as the label continues to search for a new creative director. Mulberry will still have a presence at LFW, for which the brand says details "will be released in the near future". (Vogue UK)
• It looks like Kanye West is using his 'Yeezus' tour as an opportunity to air out all his beef with various fashion brands and fixtures. The rapper shed some more light on his falling out with Hedi Slimane during his show at Madison Square Garden.  "Now I know y'all don't know who the fuck Hedi Slimane is, but let me explain to you who he is," he told a captivated crowd. "He was once a friend of mine…And I used to wear his tight ass jeans when I was on tour and get called names for it… [He was] somebody who actually had a vision and was not put in a position of power. Cuz I'm telling you, my friend, they be sellin' you bullshit. And Hedi Slimane was a guy who didn't serve no bullshit…But a God to recognize another God. But a God needs to recognize another God. So when he told me you can come to my show, but you can't come to see Phoebe and you can't come to see Riccardo, that was odd. He tried to control me! He tried to tell me where I could go!" Oh "God," how many egos exactly are involved in this whole tiff? As for his buzzed about Nike Red Octobers (which have yet to drop,) Yeezy claims the brand pushed back the launch date of his latest kicks: "And with Nike, last conversation I had with them, I said, 'Well, it's November now, when are the Red Octobers coming out?' and he said, 'We're not sure.' Then I talked to my man…and he said, 'Nike pressuring you. If you want the Red Octobers, you gotta take all these trash ass shoes! Nike's pressuring you.' Trying to get leverage on some shit that I made." I was wondering when those were coming out, too. Life for a creative genius ain't easy! (Global Grind)
• Rihanna's AMA doobie wrap is the talk of the town today. But one artist manager is claiming that Rih's 'do was stolen from Patwa, a Bronx-native underground rapper of Jamaican descent. "During 2010 we began generating a buzz in the underground hip hop community. This lead to a couple of meeting with some big wigs at def jam, Geffen, Atlantic and yes Roc nation who manages Rihanna," she wrote.
"While meeting with A&Rs with these labels we were continuously told that the imagery we were trying to brand was not "lady like" was "too street", "too hood" and "too ghetto" we were told that "white America would never get behind such ignorance". Ratchetness had yet to become an accepted house hold term. The image we were trying to run with was what Patwa knew from the streets which was the doobie wrap. She wore it proudly with jeweled pins to signify she was a Queen and this was her ghetto crown… After putting a couple of videos up we met with a certain head honcho in Roc Nation who will remain nameless. We were offered what amounts to a development deal if we softened image and sound. Sticking to our guns we declined because we really believed in the look and knew with a proper push it would catch. So we left that office with our respect. Unfortunately offers started to dry up. Maybe we were too hard and middle America would never understand the doobie wrap…Fast forward to 11/24/13 and who do I see grace my flat screen while sitting in my modest one bedroom apartment wearing a doobie wrap with jeweled pins at the AMA's. Roc nations own Ri Ri. I honestly felt violated. You see during 2011 Patwa and I crossed paths with Rihanna at a Roc Nation event. Rihanna who on that evening was wearing a hairstyle that she "borrowed" from Cassie, complimented the jeweled pin wrap said it looked nice and even inquired as to who did it? We of course were flattered out of our socks and felt almost validated. Two years later it appears middle America is ready and Rihanna really liked what she saw. By no means did we invent the doobie wrap or name. However prior to the AMA's no one had attempted to wear the doobie as a hairstyle in public. No one!!!!!! I just find it very insulting that something we brought to those people was to "ghetto". But now Rihanna can accept awards while proudly displaying it. I am really hurt by this and wanted to scream. But I wrote to you guys. Wanted to let someone else know that she stole that look from Patwa."
What do you think? Was Rih just tryna keep her blowout fresh, or did she co-opt a look from a lesser-known artist? (Necole Bitchie)
~Jihan
53 Responses to "The Fashion Bomb News Breakdown: ELLE France Beauty Editor Jeanne Deroo is The Latest to Rock Blackface, Zappos Hilariously Responds to Kanye Diss, and Artist Manager Claims Rihanna Stole AMA Doobie Wrap Look"
Categories
Archives
Sponsors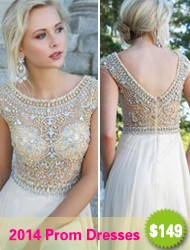 Find fashion and beauty products on DHgate
Cheap shopping online
for more fashion and beauty products
Latest Fashion
Sammy Dress
for Less
Partners
Advertise
blog advertising
is good for you
OSHOPY.COM
Bras
: Victoria Secrets, sexy, Plus Size Bras in the bigger greatest store online.
Karmaloop Coupons