September 24th, 2013
Kanye West unleashed his most epic rant on culture, music, and of course, fashion, during a BBC 1 interview with Zane Lowe. In it, he shares his struggles in the fashion industry, which he believes for years has overlooked and dismissed his creative genius, only to praise other designers who produce some of the same ideas he proposed years ago. Take the leather jogging pant, for instance: 


He said,  Whether I'm at a dinner with Anna Wintour, or a listening party with Pusha-T or in Rome with Virgil [Abloh, West's creative director], giving Fendi our designs and getting them knocked down …[Me and Virgil Abloh] brought the leather jogging pants six years ago to Fendi and they said no. How many motherf*ckers you done seen with the leather jogging pants? So when I see Hedi Slimane and it's all like, ok, this is my take on the world."
Indeed. West also seems to think Slimane's 'Rock N Roll' aesthetic is a little out of touch with the times:
"Yeah, he got some $5,000 jeans in there, there's some good sh*t here and there. But we culture. Rap is the new Rock N Roll. We the rockstars. IT'S BEEN LIKE THAT FOR A MINUTE HEDI SLIMANE, IT'S BEEN LIKE THAT FOR A MINUTE. We the new rockstars and I'm the biggest of all of them."

West also expressed how unfair it is that rappers like himself are given limited resources and options when it comes to expressing their creativity though fashion design:
"When I say, 'Clean water was only served to the fairer skin,' what I'm saying is, we're making product with chitlins; T-shirts — that's the most we can make. We can have our best perspective on T-shirts, but if it's anything else, your 'Truman Show' boat is hitting the wall."
Shots fired!
While Kanye makes some good points, I wonder if his disdain, particularly for Hedi Slimane, is just a case of sour grapes, dating back to last year. If you remember, in an interview with the New York Times a few months ago, he mentions that a certain designer invited him to his Paris show on the condition that he wouldn't attend any other shows. He never outright says it's Hedi, but West's vitriol against the designer certainly makes it seem that way.  


I also find it hard to sympathize with his lamentations about rappers being limited to creating t-shirts, when he just put out a collection of t-shirts indistinguishable from something you might get at American Apparel, Hanes, or heck, even Jimmy Jazz.

But darn it, we love ya, Yeezy. Keep on truckin'.
See the full interview here:




What do you think?
~Jihan
20 Responses to "Kanye West Talks The Fashion Industry with BBC 1, Calls Himself The Biggest Modern Day Rockstar"
Categories
Archives
Sponsors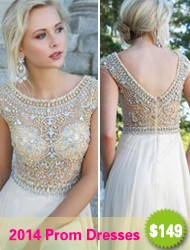 Cheap shopping online
for more fashion and beauty products
Advertise
blog advertising
is good for you
Karmaloop Coupons