June 25th, 2012

• Early Friday morning around 3:30am, three bandits broke into Bergdorf Goodman's famous Fifth avenue and 57th street store, making off with hundreds of thousands of dollars worth of fine jewelry. Amongst the stolen items were pieces from jewelry designer Paul Morelli. Jon Winkler, luxury retail manager for the designer's Philadelphia store, said "That thief obviously has good taste." (NY Post)
• NBC's Fashion Star is casting for its second season. See the flyer above for information on where you can try out. Check out www.fashionstarcasting.com/Home for the scoop. Anyone planning on taking a crack at the show?
• Essie 's opening up a nail salon on the Upper East Side. The brand will open its first standalone in the Samuel Shriqui Salon on East 65th street. But before you rush over there, I hope you like expensive salon treatments. Manicures start at $35 and pedicures at $65. Hmm… I think I'll stick with my Vietnamese lady from around the way! (Vogue)
• Here's a look at the campaign for Jean Paul Gaultier's "Tattoo" collection for Diet Coke. The designer emblazoned coke cans with three different tattoo-inspired patterns. Gaultier says his love of body art helped inform these designs.
• The Twitterverse clutched their collective pearls when Willow Smith posted a photo of herself sporting what appears to be a tongue ring. The child star has already shaved her head, and generally acted too grown for her age in public, so it comes as no surprise that people would think her very lax parents would allow such a piercing. After much criticism, the 11-year-old revealed the piercing was fake. Phew! (Global Grind)
• Wealthy hedge fund manager Daniel Shak is suing his ex-wife Beth Shak for a portion of her $1 million shoe collection. Ms. Shak owns about 1,200 pairs of shoes, 700 of which are Christian Louboutins. Ms. Shak is a professional poker player and says she paid for much of her footwear with the winnings she's earned gambling. "When I have poker winnings the first thing I do is treat myself to a pair of shoes. I've done well with my poker. I don't have complaints." Ex-husband Daniel says he had no idea exactly how extensive his ex-wife's collection was. Though her estimated winnings come up to less than $1 million, Ms. Shak says her ex-husband was not only aware of her shoe collection, but is in no way entitled to the 35% of its value he is asking for. (Daily Mail)
• Margherita Missoni wed her race car driver fiancé Eugenio Amos in a dress from Giambattista Valli this weekend. Congratulations to the new couple! (Vogue UK)
~Jihan
35 Responses to "The Fashion Bomb News Breakdown: Bergdorf Goodman Gets Burgled, Willow Smith's (Faux) Tongue Ring, and Man Sues Ex-Wife for Portion of $1 Million Shoe Collection"
Categories
Archives
Sponsors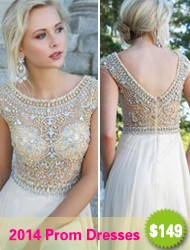 Cheap shopping online
for more fashion and beauty products
Advertise
blog advertising
is good for you
Karmaloop Coupons