October 25th, 2010
Happy Monday! < — one of these days that won't be an oxymoron
I hope you all had fabulous and well-rested weekends. I spent mine sleeping and shopping. Looks like some of our fave celebs were doing the same as I didn't spot very many of them out and about. But I did catch some so let's get right on into it.
First up we have model and object of my current girl-crush Selita Ebanks at the premiere of Kanye's Runaway mini-film. At first I really didn't get the video, but then realized it was 34 mins long and I caught only the last 10-15 minutes of it. A rewatch had me understanding my own interpretation, but always knowing that Selita killed it. At the premiere she killed it again with flawless skin, thick liner, flirty lashes, and a hot matte lip. Work it, Miss Ebanks. HOT!
Cutie pie singer Christina Milian was seen out in LA for the Rally For Kids With Cancer event. And even in a low-key look that star still sizzles. She's rocking the glowy cheeks, pink lips, and buttery smooth skin. And if that baby winds up missing and you see me with her, remember snitches get stitches. Hot!
Actress Garcelle Beauvais Nilon was also out in LA at the Pottery Barn Kids Halloween Carnival Benefiting Operation Smile event with one of her precious twins. And again, another low-key look that rocks. I wonder if there's a dermatologist under that hat. Hot!
Gabrielle Union was spotted at a Susan G. Komen event. Gabby is amongst an arsenal of celebs whose looks I always love, but these overdone brows are over-powering her cute face. And they almost age the forever young actress. Kill the brows and everything else looks good.
Then a few celebs were spotted at the 32nd Annual Carousel of Hope Gala which supports the Barbara Davis Center for Childhood Diabetes. I got a little teary-eyed reading that since my now eight year old nephew was diagnosed with type 1 diabetes when he was five. The auto-immune disease makes it difficult for the body to produce insulin needed to digest foods higher in carbohydrates, so a balanced diet, counting carbs, and insulin shots become necessary parts of the child's lifestyle. Sounds like a lot but a child can still have a normal childhood with type 1 diabetes.
Dancing with the Stars star Brandy was there. Her makeup is absolutely GORGEOUS. Everything is perfectly applied. But the visible lace front and high hairline is killing me. Her hair would be so cute if the wig was less detectable and if it came down a bit on her forehead. Her arms look nicely toned though.
Garcelle got all dolled up after hanging outdoors with the kids. I'm not sure what I like most about her look—the chic chignon, the dramatic lashes, the smooth skin, or the lush, pink lips. I'll just love them all. HOT!
Legendary singer Gladys Knight was also in attendance. The woman of a certain age with a history of hits longer than some of us have been alive dazzled the crowd with her face-flattering hair and pretty makeup. Hot!
Halle Berry never looks bad. Like NEVER. She worked the Gala with her signature pixie and gorgeous face. She even brought her new beau actor Olivier Martinez as her date. P.S. I've had a HUGE crush on the French actor since that Unfaithful movie he did with actress Diane Lane. *shivers at the thought* Double HOT! for Halle in both looking gorgeous and choice in date.
Wearing her signature white, LisaRaye was in the building. As always I love her makeup, although the brows seem a bit severe for her soft features. Hot!
Why the tense look, Tamala Jones? The camera probably caught her as she was about to smile. Her skin as always looks very supple and her makeup is simple yet pretty. Just a few swipes with some blot powder though for her forehead and cheeks would have made this look even hotter.
And that about rounds it up, folks.
What did you think of this weekend's roundup?
~Danielle
23 Responses to "Weekend Beauty Hot! or Hmm…: Selita Ebanks, Brandy, Christina Milian, and More!"
Categories
Archives
Sponsors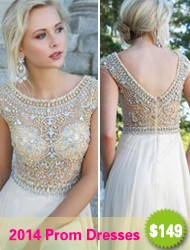 Cheap shopping online
for more fashion and beauty products
Advertise
blog advertising
is good for you
Karmaloop Coupons